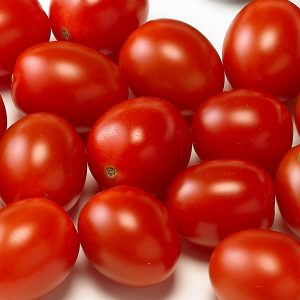 The red successor of Dattorange is called Dattored.
A very productive red mini San Marzano type. Because of the high brix level the taste is very good.
The average weight is 15 gram, the variety is not sensitive for green shoulders and it has a very good shelf life.
Dattored is recommended for Spring and Summer production.
With this variety Wing Seed extends her snack tomato assortment. In the near future more varieties will follow.