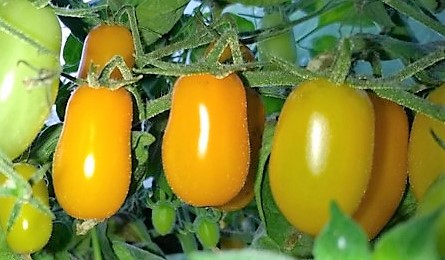 Snack Tomato Dattorange F1
Dattorange F1 is the first registered snack tomato variety of Wing Seed. It's an early orange mini San Marzano-type and suitable for Spring and Summer production. The fruit weight is 12 gram, it is tasteful and has a good shelflife.
In the past few years we have been focussing on the breeding of snack tomatoes which resulted in a new series of red, brown, yellow and orange snack tomatoes. The coming years new varieties will be introduced.