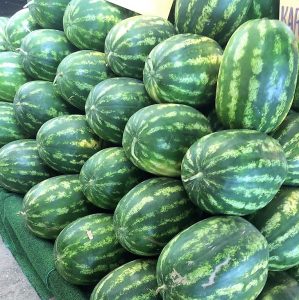 Good results watermelon Nevada F1 in Central-Asia
Watermelon Nevada F1, one of our earliest varieties, performed very well in Central-Asian production.
The high yield of the 15 kg elongated variety was very much appreciated by the growers. The fruits were harvested after 80 – 85 growing days and were all very healthy. 
Not only for fresh market but also for export Nevada F1 is suitable because of the very good transportability and shelf life. Nevada F1 is not sensitive to hollow fruits.
If you are interested in this variety, please fill in the website contact-form or send an e-mail to info@wingseed.nl