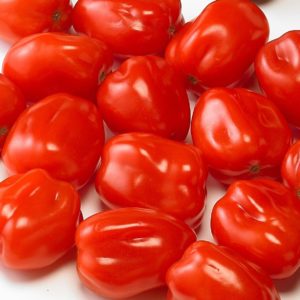 Medium early strawberry type
Winter and Spring variety in warm and cool season
Medium strong compact plant
Medium regular clusters
Medium fruit setting
Fruit weight: 11 gram
Good taste
Brix: 7.5
Good shelf life
HR: Ss (Stemphylium solani) Grey leaf spot
IR: Mi (Meloidogyne incognita) Root-knot
IR: Fol2 (Fusarium oxysporum f. sp. lycopersici) Fusarium wilt
Tolerant: On (Oidium neolycopersici) Powdery mildew
All descriptions and growing advices are subject to local growing circumstances and growers' experience.
Fill in the form if you have any questions about our products or about our company, and we will get back to you as soon as possible.