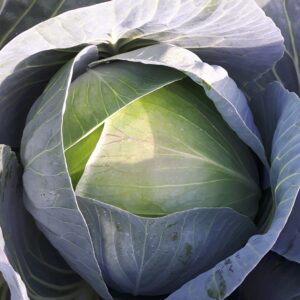 Late Autumn variety for Industry and storage
Suitable for processing
140 growing days after planting
Healthy blue-green plants
Oval-round shaped heads
Internal compact straight-layered leaves
Head weight 5 – 7 kg (30,000/ha)
Long standing ability in the field
Good taste
Very uniform
HR: Foc (Fusarium oxysporum f. sp. conglutinans) Fusarium yellows
IR: Xcc (Xanthomonas campestris pv campestris) Black rot
25 – 40,000 plants per ha
All descriptions and growing advices are subject to local growing circumstances and growers' experience.
Fill in the form if you have any questions about our products or about our company, and we will get back to you as soon as possible.