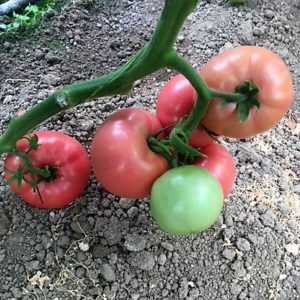 Strong generative growing plant type
For protected planting in early Spring and late Summer
Medium mature vegetation period
Solid fruits of 180 – 200 gram
23,000 plants per ha
R: F 1 (Fusarium oxysporum f. sp. lycopersici)
R: LM (Leaf mold)
R: ToMV (Tomato mosaic virus race 2)
IR: N (Nematodes)
All descriptions and growing advices are subject to local growing circumstances and growers' experience.
Fill in the form if you have any questions about our products or about our company, and we will get back to you as soon as possible.